Barbie has been chilling in Wheeling, West Virginia with her new friend, Rachael. She sent pictures today!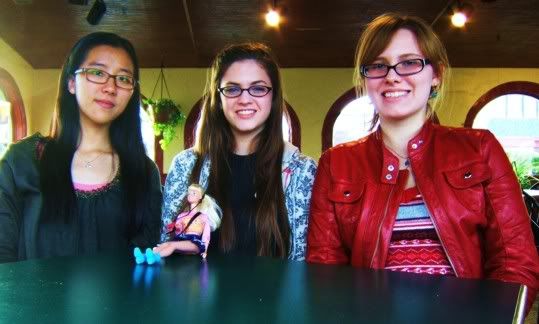 Me with my new friends (L-R) Grace, Rachael, and Jordan.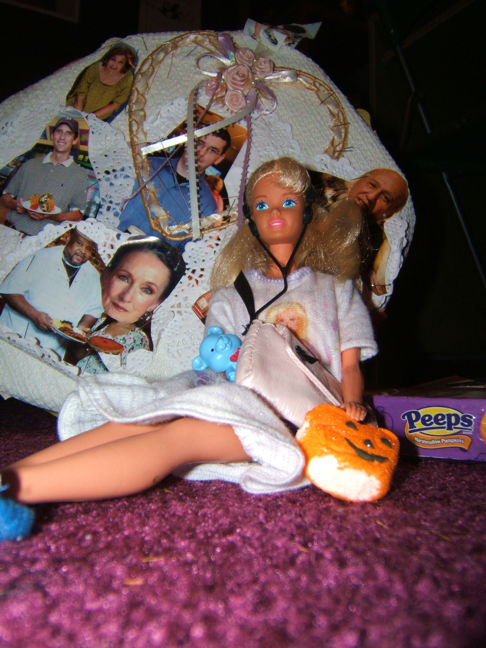 I love the Nicholas Sparks Cheese Wheel. A: It cracks me up. B: It makes me look so TAN!
I also love Peeps!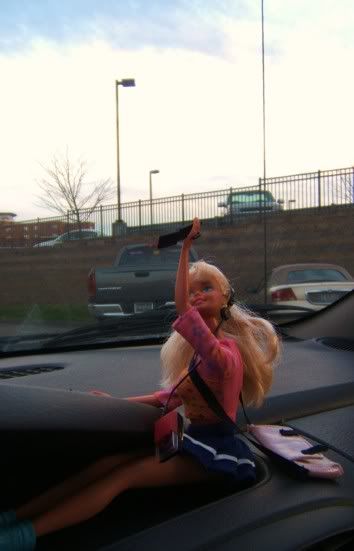 Hangin' out in the car!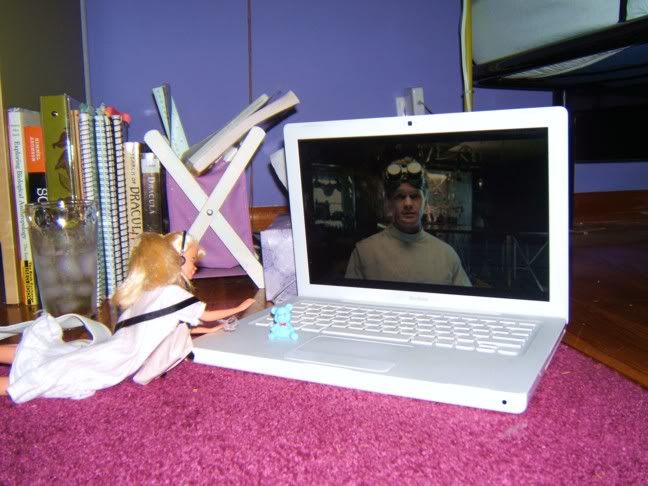 Dr. Horrible's Sing Along Blog! I LOVE IT!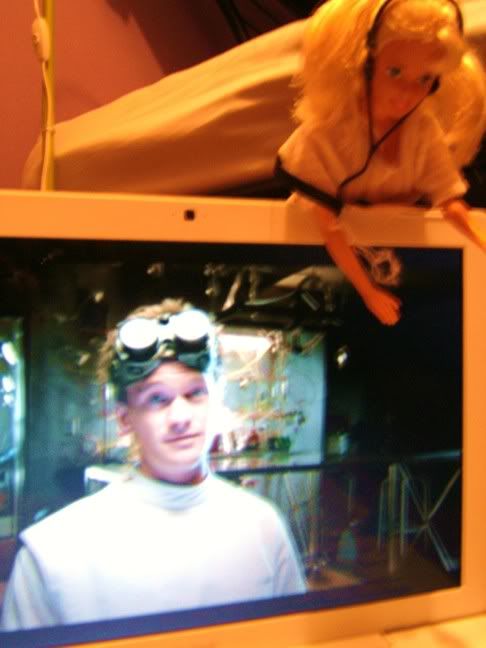 *sigh* Unfortunately, this is the closest I'll ever get to NPH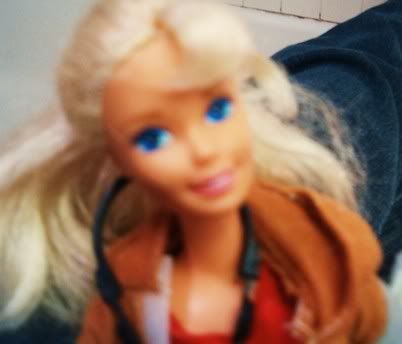 I used this for my picture on Twitter. It's out of focus but I like it that way!